Foundation for The Arts and Social Enterprise converges the arts and business with philanthropy, and dedicates its ongoing efforts to develop projects in the arts space and socially-oriented initiatives that benefit Singapore and extend the Singapore experience to the region and beyond.
Institution of Public Character
The Foundation achieved charity status in September 2014, which allows us to maximise every dollar we receive for our programmes and initiatives. Tapping into the dollar-for-dollar Cultural Matching Fund for the funds raised from the private sector, The Foundation is well-positioned to expand the realm of possibilities in transforming the arts and social enterprises.
First, with the Cultural Matching Fund, any project can double in size, extend the period of progress, and enhance the quality of the programme outcome.
Second, The Foundation will nurture a circle of patrons who will engage directly with the arts community. The idea is to have patron-donors identify their preferred projects and together with The Foundation, venture into the arts space to promote and develop the artists. The benefit for patron-donors may not only be monetary, but also a higher value-add in the form of branding and public profile and a direct contribution to the development of the society.
Third, The Foundation runs on the fundamental idea of a low investment-high impact approach. The plan is to make modest focused investments that will lead to high impact initiatives. It will take a project-driven approach, raising funds based on an evolving portfolio of projects that addresses the immediate needs of the arts community.
The Foundation takes immense pride in our financial efficiency, accountability and transparency to the public. We work to maximise the value of every dollar we receive. We invite you to explore our initiatives, accomplishments and how we put your money to work.
In FY2021, 87 percent of funds raised went directly to supporting our charitable activities.
Founded in 2013, we've raised more than $3.9 million to support our programmes and projects operating with low expenses to accomplish more for Singapore's artistes.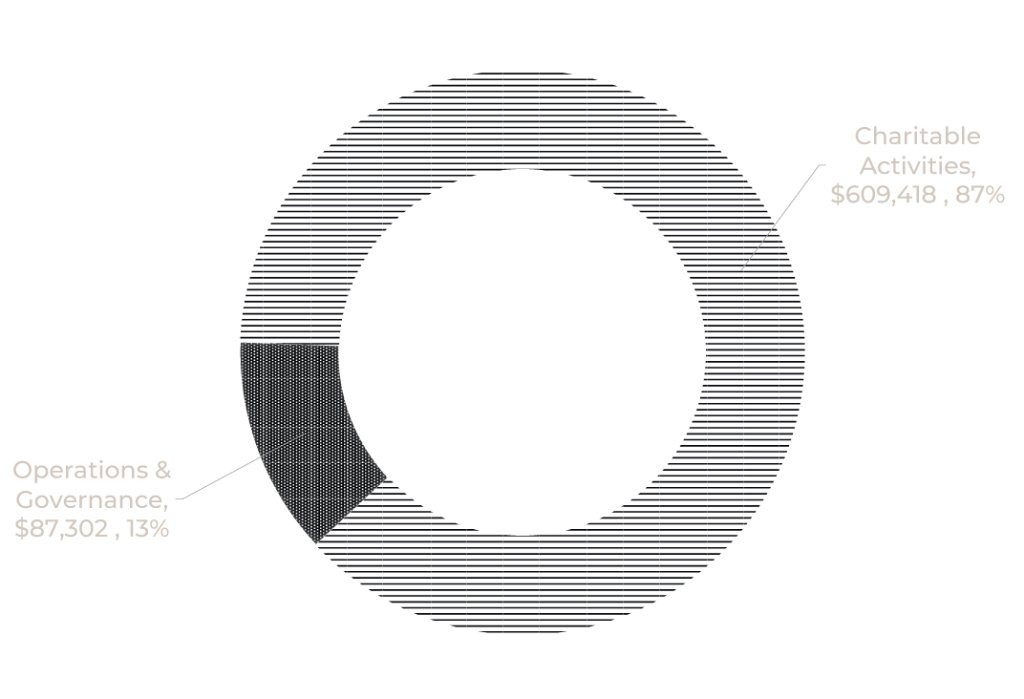 ORGANIZATION NAME
Foundation for The Arts and Social Enterprise
REGISTERED OFFICE
27 Gilstead Road, Singapore 309071
COMPANY BY LIMITED GUARANTEE
UEN Number: 201303721C

Date of Charity Registration
September 14, 2014
INSTITUTIONS OF PUBLIC CHARACTER STATUS
Period: 21/02/2020 – 20/02/2021

Sector Administrator
Ministry of Culture, Community and Youth
Financial & Project Reports
Founded in 2013, The Foundation continues to operate with low expenses to accomplish more for our charitable programs. View our annual financial project reports: