The Arts Is a Social Good
The Foundation seeks mission-driven individuals, corporates, brands and partners interested in co-creating meaningful programmes and projects that supports the arts space. Collaborate with us to deepen your connection with creative audiences and raise your brand relevance among the arts champions. Get involved today!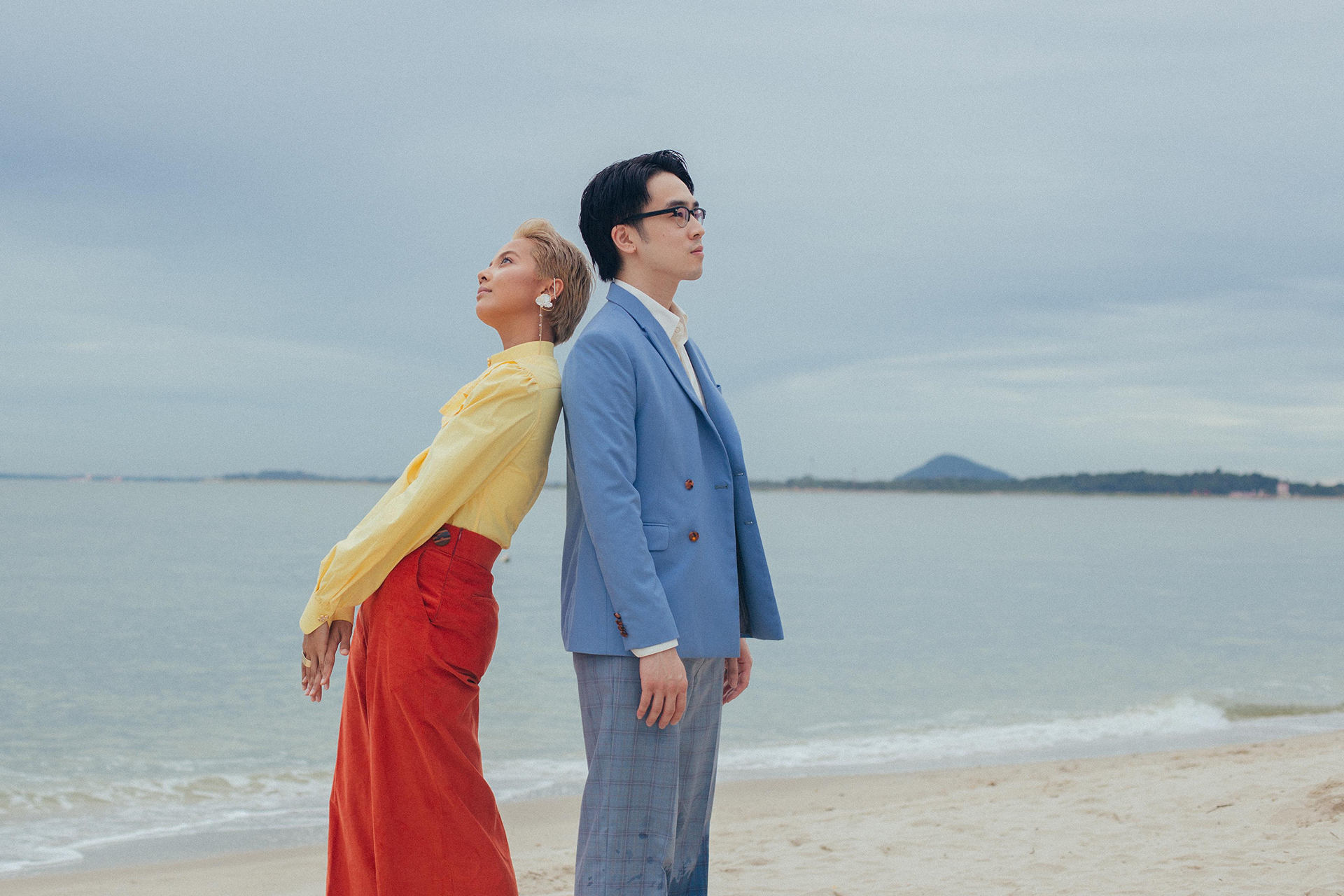 We collaborate with artistes, arts groups and institutions to create compelling stories about the arts through our diverse partnerships.
Whether it's partnering with us on a programme, spreading the word through employee engagement initiatives or committing dollars to further showcase the arts as a win-win bridge between business and the community, The Foundation partners are an essential part of our ongoing work to advance the conversation about the arts.
The arts is a catalyst that drives innovation. Cultivating a creative economy takes time. Private funding is imperative to foster the nation's arts ecosystem, building on the positive government measures to support artistes and arts groups befitting for future generations.
The Foundation aims to reorient arts philanthropy to expand the range of arts supporters and donors to further our mission in support of a vibrant arts ecosystem. Support our goal to raise $10 million over the next 5 years.
The Foundation received IPC (Institutions of Public Character) status, which allows donors to receive 250 per cent tax deductions for gifts above $100.  Also, all funds raised by The Foundation are matched by the government, dollar-for-dollar making your gift have double the impact.

Artworks from the National Gallery
A Suite for Orchestra by Kelly Tang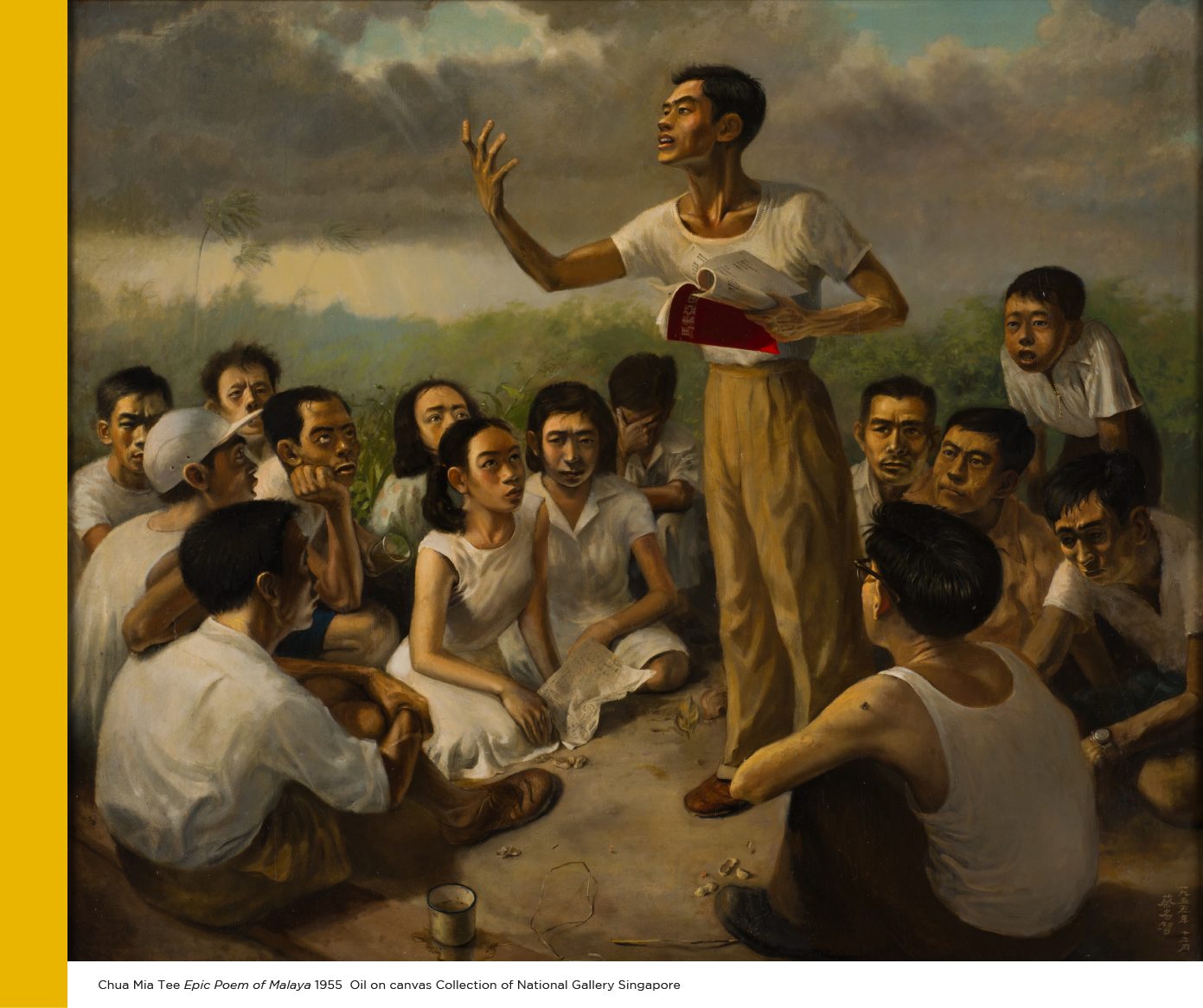 In FY2021, 87 percent of funds raised went directly to supporting our charitable activities.
Founded in 2013, we've raised more than $3.9 million to support our programmes and projects operating with low expenses to accomplish more for Singapore's artistes.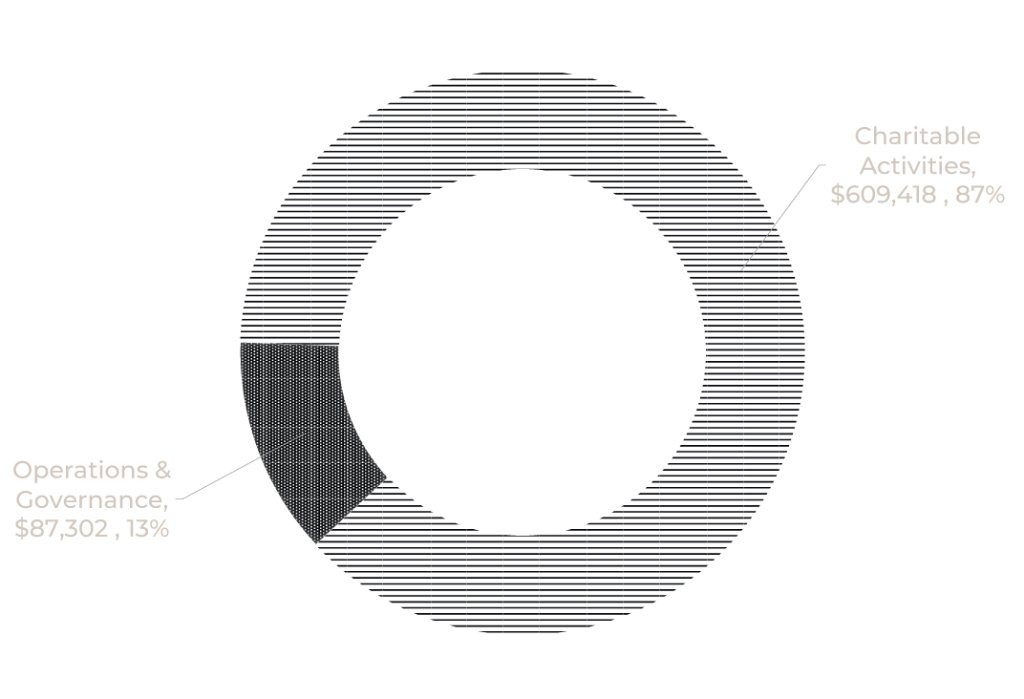 Here are some of the ways you can get involved as an individual or as an organisation.
Be a Foundation Patron
By becoming a patron, you or your organisation can join The Foundation in leading necessary and transformative conversations in the arts and culture sector, while reaching a targeted segment of Singapore's artistes, businesses, policymakers, funders, and curious audiences.
The Foundation seeks to raise the first S$2 million to support our Iconic Initiatives and mission-critical projects that harness the soft power of the arts to deeply impact our communities by reshaping the arts, philanthropy, and business.
Support an Event Experience
From the Annual Fundraising Anti-Gala to signature orchestral performances like the upcoming premiere of the UTOPIA Symphony at the Esplanade, The Foundation has many opportunities for your organisation to engage with our network, all-the-meanwhile supporting a local and international collective of musicians, artists, painters, businesses, community groups and everyday people.
Your sponsorship underscores the importance of a creative economy, social capital and the soft power of the arts in transforming communities in our nation and abroad.
Co-Create with Us
Whether you are an individual with a passion for the arts or a business who wants to make a difference, partner with us to co-design an arts initiative.
The Foundation connects with individuals, corporations and government entities to design arts initiatives that benefit both the artists and business – and ultimately the society. Make a significant impact in Singapore's arts ecosystem by supporting an Iconic Initiative, programme or artistes.
Corporate Matching Gifts and Employee Programme
Make it a part of your company's culture and inspire employees to support the arts through charitable giving. Matching gifts are an easy way to increase the impact of your employees' contributions to The Foundation, and build good will within your company's internal culture.
Sponsor a Scholarship Programme
Support a bursary to provide students of the arts from all economic backgrounds to develop and explore their art practice.
Donate Now
By making as generous a donation as possible today, your invaluable support will make a difference for the future of the arts. Your gift underscores your commitment to the arts as a core human need while building awareness amongst diverse audiences for generations to come.
The Foundation's unique, venture-capitalist approach to support the arts ensures that every project delivers significant impact … including our ongoing partnerships to support local artists to take them to the world stage.