Singapore classical music scored new milestones with the world premiere of renowned Singapore composer and Cultural Medallion recipient Kelly Tang's  Movements in Time – Artworks from the National Gallery at Esplanade's Concert Hall on 24 June 2023.
The seven-movement orchestral suite was the first work to be commissioned by the Foundation for The Arts and Social Enterprise, under its 10-year Music Commissioning Series project.
Deputy Prime Minister and Coordinating Minister for Economic Policies Heng Swee Keat and his wife were among tonight's audience who listened to Kelly's work, performed by the Metropolitan Festival Orchestra (MFO), under the baton of conductor Chan Tze Law.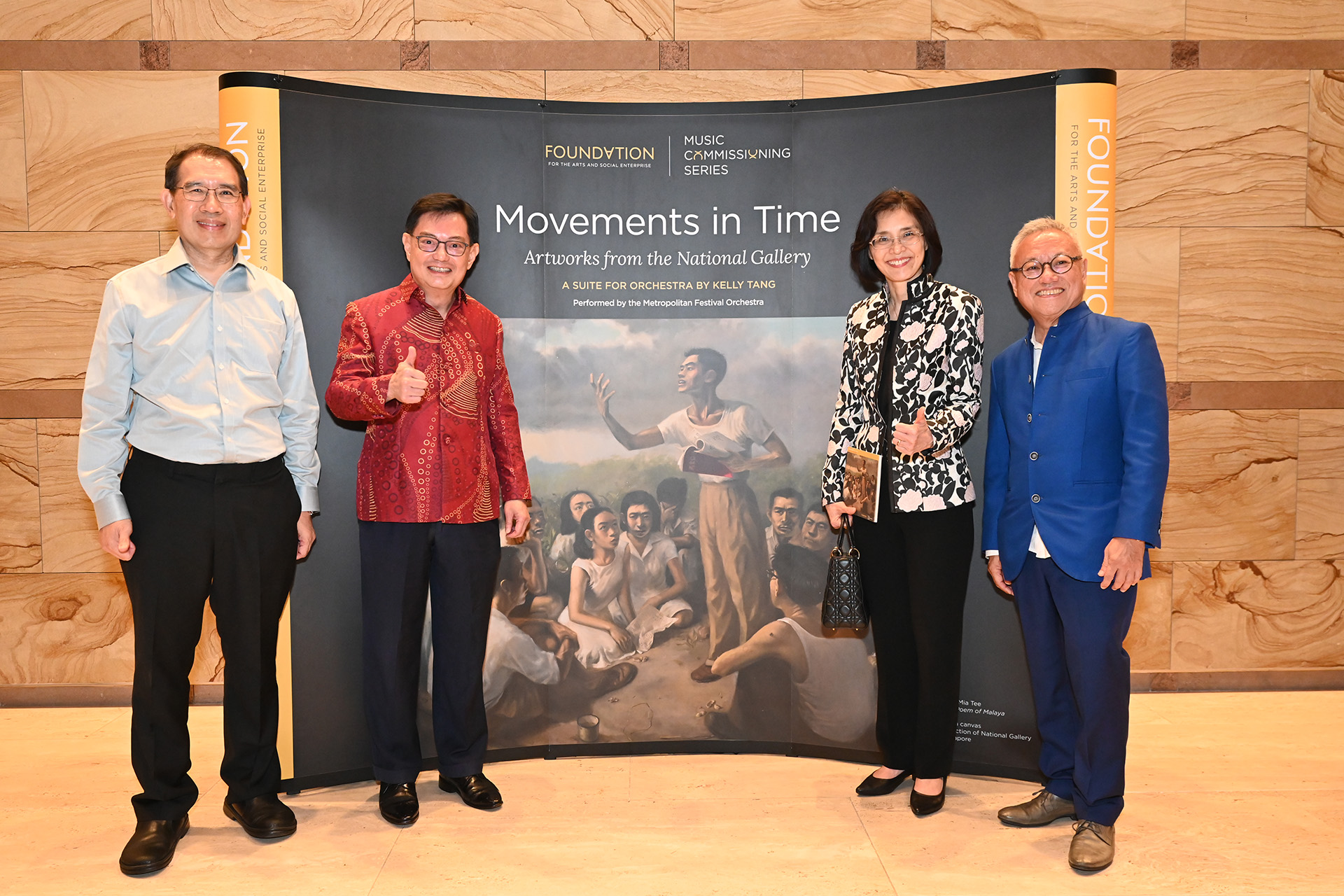 Photo caption: Dr Kelly Tan (extreme left) DPM Heng (Left), Mrs Heng (2nd from right), and Michael Tay (extreme right), the founder of Foundation for the Arts and Social Enterprise, which commissioned Kelly's work.
"The success of our musicians and artists is not achieved in isolation; it is the result of the collective efforts of various stakeholders within our arts ecosystem. Arts groups and intermediaries, such as the Foundation for The Arts and Social Enterprise, play a crucial role in nurturing and supporting our local talents."
EDWIN TONG
Minister for Culture, Community and Youth & Second Minister for Law
The project has garnered significant attention and is being featured prominently in the news.